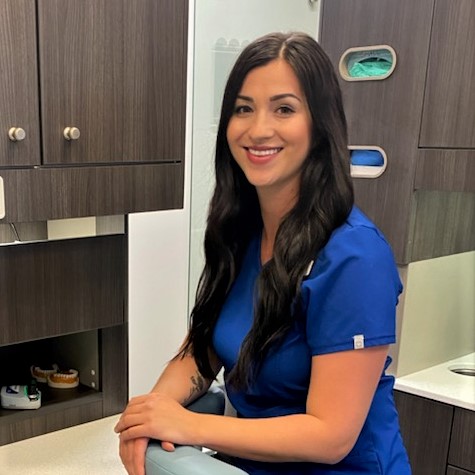 Maria Spooner
Dental Assistant
When Maria joined Horizon Dental in 2022, she was looking for an opportunity to advance her education and find a rewarding career that would also give her the time to spend with her two young daughters. Turns out the distance-learning Certified Dental Assisting Certification was just the right fit! Maria had no previous experience working in the dental industry but has quickly taken to her position as a dental assistant and become a valued member of the team! Maria grew up in the Kamloops area and enjoys horseback riding, camping, and travelling with her family.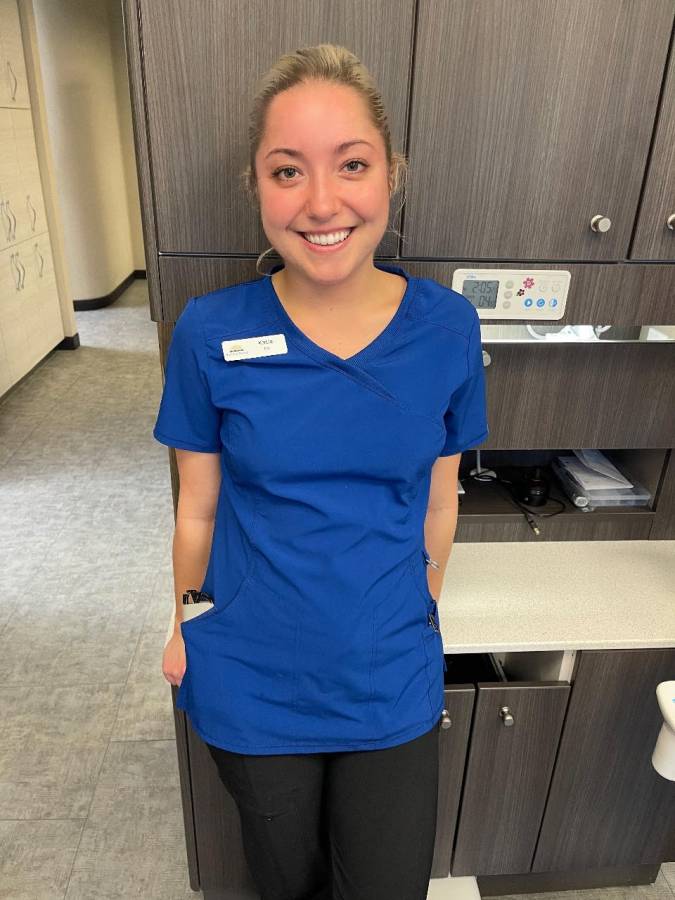 Katie Leslie
Dental Assistant
Katie started working at Horizon Dental in June of 2022 as a Chairside Dental Assistant. Being born in Kamloops and raised in the Brocklehurst area, she feels right at home with us here. She realized her passion for dentistry back in 2018 just before the Covid pandemic began. In 2019, the dental office she worked at had closed for several months, and she couldn't shake the feeling that something was missing…Which is what ultimately made her realize that dental assisting is her passion.
Katie is currently doing her Certified Dental Assisting certification online, and is looking forward to showing that shiny certificate off in her operatory one day. She is always striving to put a smile on everyone's face, and has a knack of making people feel at ease, as if they're her best friend. Her love for teeth and helping patients overcome their fears grows stronger each day here, and it shows!