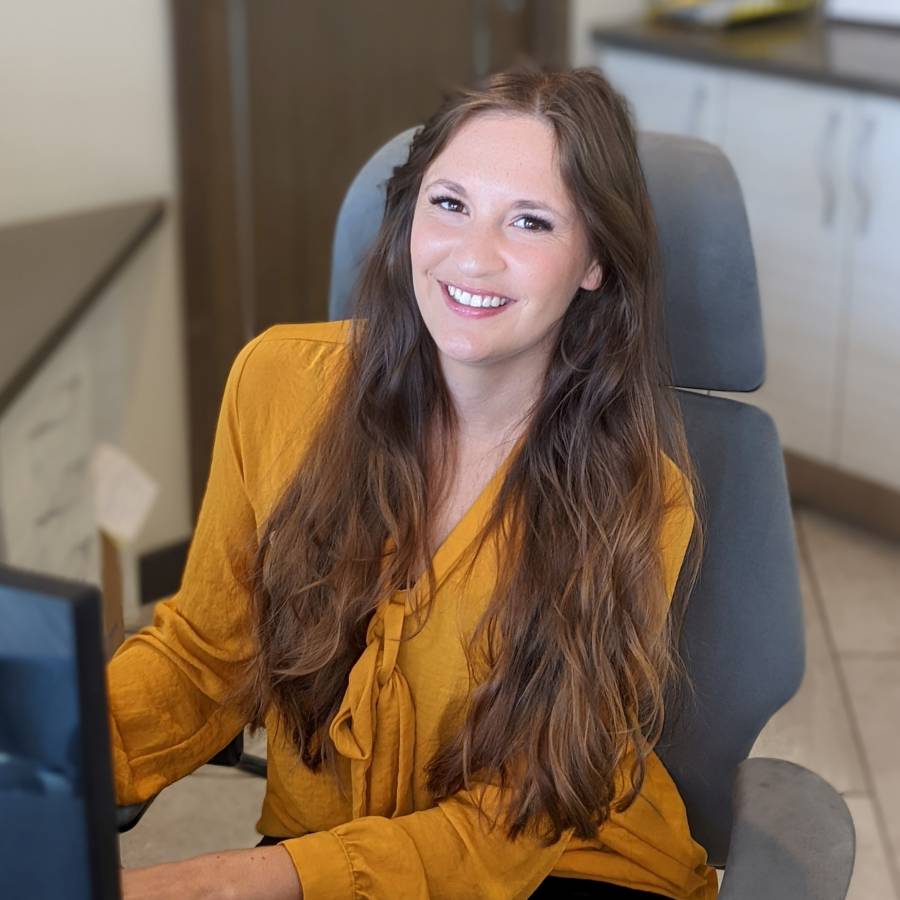 Chelsey Anderson
Dental Receptionist
Chelsey was lucky enough to be born and raised in Kamloops, where she grew up hiking, camping, and exploring BC. Which is still what you can find her doing on her downtime with her husband, Jared, and dog, Buck.
Chelsey started her journey as a receptionist in 2015, where she discovered a love of customer interaction. She graduated from the Medical Office Administration Program in 2018 and has been working in the medical field ever since.
Chelsey joined the Horizon Dental team in 2022, where her top priorities are to provide an excellent customer service experience for our clients and support her team members any way she can.
Jennine Crawford
Administrative Lead
Jennine spent her time growing up in both Cache Creek and Oliver, BC. She then moved to Kamloops and completed her Bachelor of Science degree in Animal Biology at TRU in 2012. She now calls beautiful Savona, BC home now! The commute from Savona to the clinic every day is a small compromise for the
small town living she enjoys with her husband, Calvin, and son, Luke. They spend plenty of time fishing on the lake, exploring new areas camping in the region and hiking with their two dogs, Buck and Eleanor. Jennine started her career in dentistry at Horizon Dental in 2016, and her friendly personality and creative intelligence have led her into the invaluable role of Administrative Lead.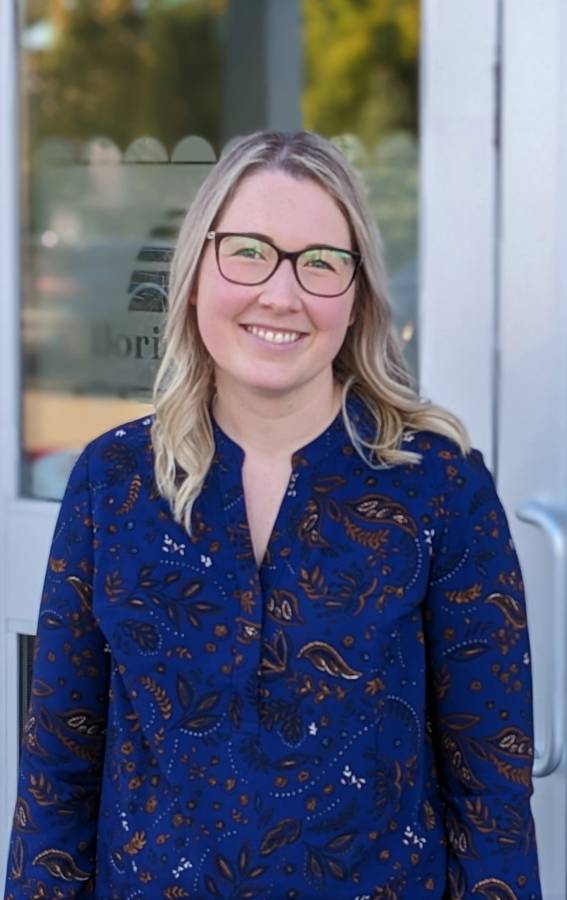 Jessica Dhaliwal
Practice Coordinator
Jessica Dhaliwal started her career in dentistry after graduating from Vancouver Island University in 2011 with her Certified Dental Assistant certificate. During her time working in the dental field, she realized her talent and love of doing administration over clinical dentistry. She began at Horizon Dental in 2015 as our first and only receptionist, and as our practice has grown, so have her skills in management and customer service. This led Jessica to developing the role of Practice Coordinator, overseeing the general operations of the practice and coordinating our administrative and clinical teams.
In her free time, Jessica, along with her husband Justin, their German Shepherd Bear, and cat Kesler can be found hiking, camping, golfing and cooking. In 2021, they welcomed twins, Fallon & Ainsley into their family.